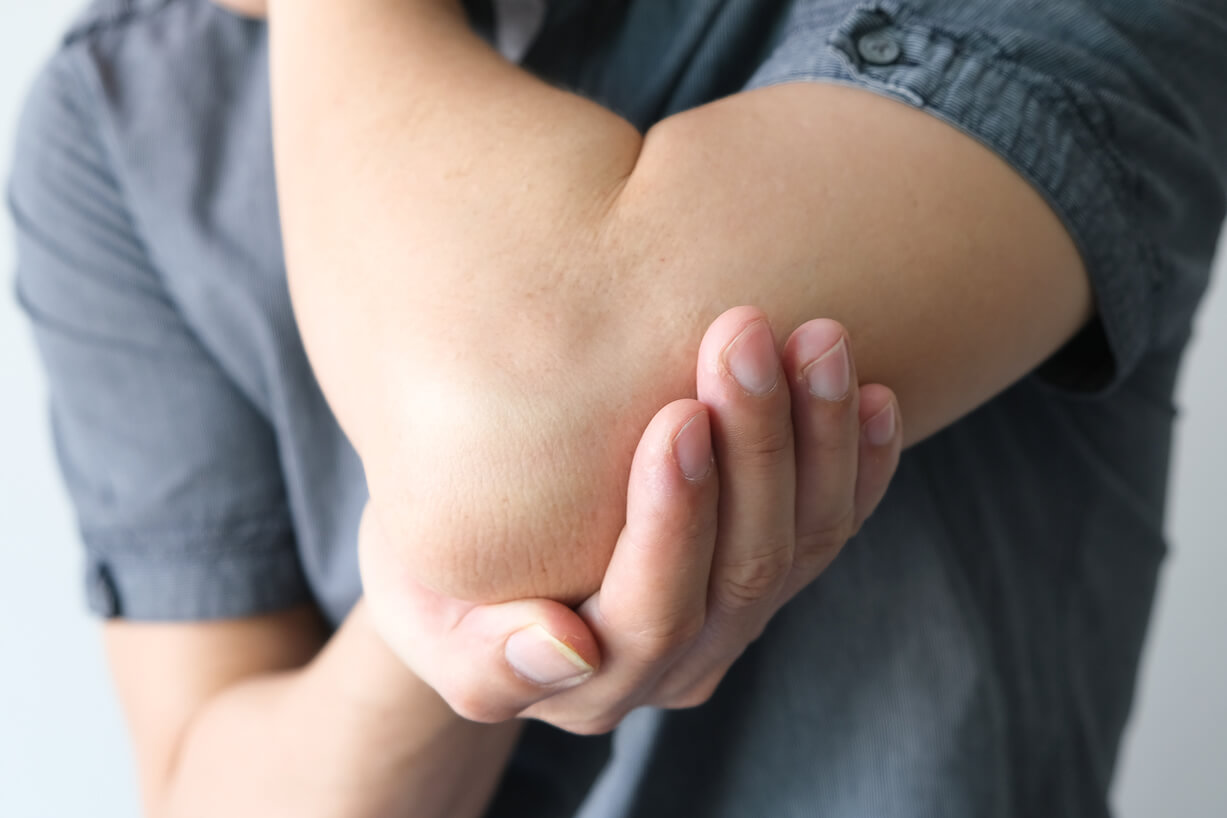 We understand that having gone through knuckle, wrist, finger, or elbow, joint replacement surgery, you expect to be done with dealing with your injury or condition. The results of your surgery, however, can sometimes rely on the therapy you receive following surgery. Hand therapy is almost always required after a finger joint replacement or any hand, wrist, or elbow, joint replacement surgery, usually for several months. Special splints are generally used depending on which joint was replaced and how the surgery was done.
For the benefit of our patients, our therapists strive to remain at the forefront of rehabilitative interventions and knowledgeable about advanced surgical techniques being used. Accordingly, our therapists design your therapy program specifically to you and your surgery. 
When you choose FORM Hand Therapy, you can trust that you are receiving the highest standard of care in occupational and hand therapy. We are dedicated to our patients and will keep you motivated throughout your therapy program.
Joint replacement surgery in the upper extremity is often recommended for older patients who have arthritis or for those with rheumatoid arthritis. It is also recommended for patients who are disabled by the daily pain that remains instance even at rest or it prevents them from their jobs or from activities of daily living.  
Joint replacement surgery may also be indicated for patients whose pain keeps them awake at night even when they take pain medications or when nonsurgical approaches such as medications or splints haven't provided relief.
Joint replacement involves removing a damaged joint and replacing it with a metal, plastic, or ceramic device called a prosthetic. The new designs today are less likely to degrade or loosen and they provide an improved range of motion and greater stability.
Benefits of Joint Replacement Surgery in the Upper Extremity
Artificial joints in the upper extremity may help to 
Reduce joint pain
Restore or maintain joint motion
Improve the look and alignment of the joint(s)
Improve overall function
Your initial treatments will focus on relieving the pain associated with the surgical process as well as the immobilization of the joint. Your hand therapist will use modalities such as heat, ice, or electrical current to assist with decreasing any pain or swelling you have around the surgical site or anywhere along the arm, or into the shoulder or hand. Massage may also be done to improve circulation.  
Subsequent treatments will focus on helping you to regain range of motion, strength, and dexterity in your finger, wrist, hand, and elbow. Dexterity exercises (e.g., picking up items from a table using your surgical hand) are important for improving the functional use of your joint. Your therapist will prescribe a series of exercises for you to practice in the clinic as well as at home.  
Generally, the majority of your gains from Hand Therapy will occur within the first 2-3 months after your joint replacement surgery.
If you have a question about Hand Therapy and the benefits of treatment after joint replacement surgery, call FORM Hand Therapy at (510) 350-3030. You may also request a consultation online.