Therapeutic Exercises and Hands-On Manual Therapy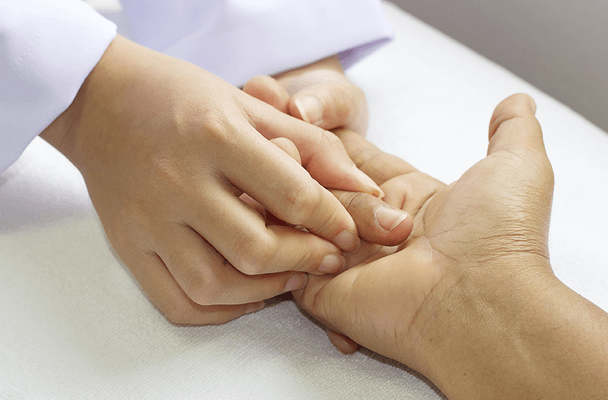 One of the most important parts of therapy includes range of motion exercises, joint mobilization, and scar tissue management. Exercises and activities at FORM Hand Therapy are done with the Hand Therapists. However, many of the exercises are to be done by the patient at home. Patients are given an individualized home exercise program. Our therapists provide you with a thorough and detailed explanation as to which exercises you must do at home, and how often. The home program is essential to any progress.
We offer:
Therapeutic exercises and activities for functional strengthening, conditioning, and range of motion in the clinic.
Development of home exercise programs.
Hands-on manual therapy with soft tissue mobilization.
Myofascial techniques to eliminate pain and restore range of motion caused by injury, inflammation, and/or surgical procedures.
If you have recently had surgery to your hand, wrist, or elbow, ask your doctor for a referral to FORM Hand Therapy. You can print a referral form for your doctor to fill out or contact our office for additional information at (510) 350-3030.